Come and join us ONLINE, OUTSIDE or now INDOOR (Covid secure)
Tai chi, chi gung, and meditation exercises are designed to strengthen, invigorate, rejuvenate body, energy, and mind. Our friendly classes are suitable for all ages and adaptable for different levels of fitness. Beginners welcome!
support the immune system, enhance resilience, and increase vitality 
**Indoor Classes Now Resumed ** New Scheduled Times Online **
Monday  7pm-8pm
Stainbeck Hall,
162 Stainbeck Lane, LS7 2EA. 
Please contact us to book, as we are limiting numbers to ensure there is plenty of space for social distancing.  Full measures are in place to ensure your comfort and safety in line with government guidelines. Face coverings are optional for exercise, no contact is required, and this space is well ventilated. 
---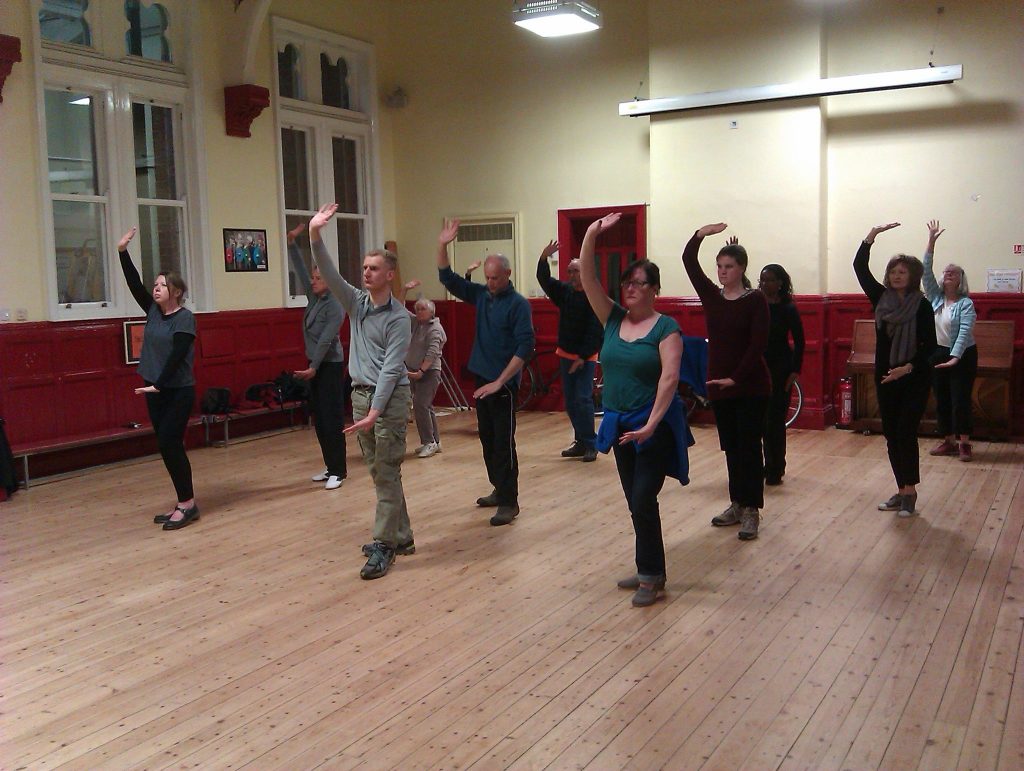 Tuesday 9am-10am
Wednesday 6.30pm-7.30pm
Thursday 9am-10am
Classes are held on Zoom. Please contact us if you would like support in setting this up on your computer or mobile. 
Saturday 10.30am-11.30am
Meanwood Park
We intend to continue this weekly session outdoors, weather permitting. Please contact us if you would like to come and we will update you as conditions change.
Workshops (3-hours) now outdoors on occasional Saturdays. Please see Workshops page for updates.
Please email instructor@leedstaichiacademy.org for more information, or join our mailing list to receive notifications, events and updates..
Drop in rates: £7 per session (online and outside)
Monthly rate: Only £35 for unlimited access to all sessions in that month. This is an amazing deal which we offer to encourage people to practice and experience profound transformation of body and mind.  
Workshops (3-hours) £15
Reduced rates and free classes for people in genuine financial hardship.
Pay by bank transfer, paypal, or cash